Unveiling the Power of InVideo: A Comprehensive Review and Guide
Video editing tools have become indispensable for content creators and businesses in the digital era. These tools offer a range of features and capabilities to transform raw footage into polished, professional videos. Among the many video editing tools available, InVideo has emerged as a powerful and user-friendly solution. It provides comprehensive features, templates, and customization options that make video editing accessible to everyone, regardless of their expertise. This blog aims to delve into the world of InVideo, providing a comprehensive review and guide.
Understanding InVideo
InVideo launched in 2017, has rapidly gained popularity as a cloud-based video editing platform. It was designed to provide a simple yet powerful solution for creating professional videos without requiring extensive editing skills or software installations.
InVideo offers a rich array of features, including a vast library of pre-designed templates, text overlays, transitions, and effects. It also supports advanced editing options like green screen capabilities, voiceovers, and audio editing tools. These features empower users to create engaging and visually appealing videos.
InVideo is accessible across multiple platforms and devices. It supports both Mac and Windows operating systems, ensuring compatibility with desktop and laptop computers. InVideo offers flexible pricing options to cater to various user needs. It provides both free and paid plans with different features. The pricing structure makes InVideo accessible to users with diverse budgets and requirements. You can see the pricing structure here.
Getting Started with InVideo
To begin using InVideo, you need to create an account. Simply visit the InVideo website and sign up with your email or social media account. Once registered, log in to access the platform's features and tools.
Upon logging in, you'll be greeted with InVideo's user-friendly interface. Familiarize yourself with the layout, which typically includes a timeline, preview window, media library, and editing tools. Take a moment to understand the various menus, buttons, and shortcuts available for efficient video editing.
To start creating your video, import your media files into InVideo. You can upload videos, images, and audio clips from your computer or choose from the platform's extensive library of stock media. Organize your files by creating folders or using tags for easy access and management.
InVideo provides a vast collection of professionally designed templates to kick-start your video editing process. Browse through the template categories, such as social media, business, or personal, to find the one that suits your project. Explore the templates' customization options, including text placement, colors, and font choices, to make them uniquely yours.
Read Also:
Editing Features in InVideo
InVideo allows you to import and arrange video clips on the timeline. Trim, cut, and merge clips to create a seamless video flow. Adjust the duration of each clip and rearrange their order to tell your story effectively.
Elevate your videos with engaging text overlays and titles. InVideo offers a variety of font styles, sizes, colors, and animations to make your text visually appealing. Add captions, subtitles, or call-to-action messages to enhance the impact of your video.
Bring visual interest to your videos by incorporating images, graphics, and stickers. InVideo's library provides a wide range of elements, including icons, shapes, and illustrations. Resize, rotate and position them to enhance the visual appeal and convey your message effectively.
Smoothly transition between scenes with InVideo's selection of transitions. Experiment with fade-ins, fade-outs, wipes, and more to add a professional touch to your videos. Additionally, apply effects such as filters, color grading, and visual enhancements to create the desired mood and style.
Fine-tune the audio in your videos by adjusting volume levels, removing background noise, or applying audio effects. InVideo also provides a vast library of royalty-free music tracks to complement your video. Choose the right background music to enhance the mood and engage your audience.
To add narration or voiceovers, InVideo enables you to import audio files or record directly within the platform. Use the audio recording feature to capture voiceovers or add commentary to your videos. Adjust the volume levels and synchronize audio elements with your video timeline for a professional audiovisual experience.
Advanced Editing Techniques
Harness the power of AI with InVideo's automated video creation features. Simply input your content or idea, and the AI-driven technology will generate a video for you. Customize the output by fine-tuning the generated video with your own creative touches.
InVideo allows you to take templates to the next level by customizing them to fit your unique vision. Modify colors, fonts, layouts, and transitions to align with your branding or creative style. Additionally, unleash your creativity by starting from scratch and designing your own video templates.
InVideo enables you to add overlays and create picture-in-picture effects to elevate your video content. Overlay graphics, logos, or text on top of your footage to provide additional information or branding. Incorporate picture-in-picture effects to showcase multiple videos or images simultaneously, creating a visually engaging experience.
Take advantage of InVideo's green screen capabilities to replace backgrounds and create stunning visual effects. Utilize chroma keying to remove green or blue backgrounds from your footage and replace them with images or videos of your choice. This feature opens up endless possibilities for creating unique and immersive videos.
Achieve the perfect look for your videos with InVideo's advanced color grading and correction tools. Adjust brightness, contrast, saturation, and hues to create the desired atmosphere. Correct color imbalances and enhance the overall visual quality of your footage to ensure a polished and professional result.
Collaboration and Sharing Options
InVideo facilitates seamless collaboration among team members. Invite colleagues or clients to collaborate on video projects, allowing them to contribute, review, and provide feedback in real time. Simplify the collaborative process and streamline communication to ensure efficient project completion.
InVideo offers flexibility in exporting videos to suit different platforms and requirements. Choose from a range of formats, such as MP4 or MOV, and select the desired resolution, including standard definition or high definition. Ensure your videos are optimized for sharing on different platforms, whether it's social media, websites, or presentations.
InVideo simplifies the process of sharing videos on various platforms. Seamlessly publish your videos directly to popular social media platforms like YouTube, Facebook, or Instagram. Alternatively, generate embed codes to easily share your videos on websites or blogs, expanding your reach and engaging your audience across different channels.
InVideo Integrations and Resources
InVideo provides a wealth of knowledge and support resources to assist users. Dive into their comprehensive knowledge base, which includes tutorials, guides, and FAQs. Access helpful tips and tricks to make the most of InVideo's features, troubleshoot issues, and get answers to your questions from their support team.

Connect with other InVideo users by engaging with the vibrant community and forums. Share your experiences, learn from others, and exchange ideas. Participate in discussions, ask questions, and gain insights into best practices. The community is a valuable resource for networking, inspiration, and discovering new ways to use InVideo creatively.


InVideo continuously evolves and introduces new features and updates. Stay informed about the latest developments by following InVideo's blog, and social media channels, or subscribing to their newsletters. Be among the first to explore new tools, enhancements, and functionalities, ensuring you maximize the potential of InVideo for your video editing endeavors.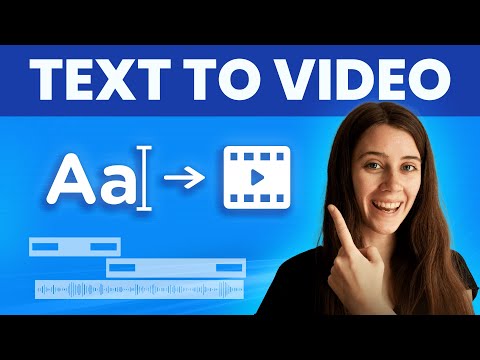 Conclusion

InVideo has emerged as a user-friendly and versatile video editing tool that empowers creators of all levels to produce professional and captivating videos. Its extensive library of templates, customization options, and advanced editing features unlock a world of creative possibilities, enabling users to bring their vision to life.

If you're looking to enhance your video editing endeavors, InVideo is undoubtedly worth exploring. With its intuitive interface, comprehensive features, and wide range of resources, InVideo equips you with the tools necessary to create engaging videos. Whether you're a business owner, content creator, or social media enthusiast, InVideo can revolutionize your video editing experience. Embrace the power of InVideo, unleash your creativity, and produce videos that captivate and inspire your audience.
What types of videos can I create with InVideo.io?

InVideo.io supports the creation of various types of videos, including social media videos, promotional videos, advertisements, tutorials, presentations, and more. It offers a wide range of templates tailored to different video formats, making it easy to create content for platforms like YouTube, Facebook, Instagram, and LinkedIn.
Can I use my own media files with InVideo.io?

Yes, InVideo.io allows you to upload your own media files, such as images, videos, and audio. You can use these files to personalize your videos and create unique content. In addition, InVideo.io also provides a library of stock footage, images, and music that you can use in your videos.
Is InVideo.io beginner-friendly?

Yes, InVideo.io is designed to be beginner-friendly, even for users who have no prior video editing experience. The platform provides pre-designed templates and a simple drag-and-drop interface, making it easy to create professional-looking videos without extensive technical knowledge. Additionally, InVideo.io offers tutorials, guides, and a helpful support team to assist users at every step.
Can I collaborate with others on videos using InVideo.io?

Yes, InVideo.io offers collaboration features that allow multiple users to work together on the same project. You can invite team members, clients, or collaborators to join your video editing project and share feedback or make edits in real-time. This feature is especially useful for teams working remotely or when you need to gather input from different stakeholders.
Is there a free trial available for InVideo.io?

Yes, InVideo.io offers a free trial that allows users to explore the platform and its features. During the trial period, you can create and download videos with certain limitations, such as watermarked exports or a restricted number of exports. To access all the features and remove these limitations, you can subscribe to one of InVideo.io's paid plans.